They Came to All Hallows and Made a Difference
During Festival Week 2016, Jim Doyle, former Dean of Studies at All Hallows College, spoke with a cross-section of faculty, staff and both lay and ordained graduates. These interviews and conversations paint an absorbing picture of All Hallows offering a range of different perspectives and insights into the values and inspirations that informed the All Hallows and Vincentian charism.
Although they represent a diversity of roles and functions within the college, there is a common thread in the admiration and respect for the All Hallows mission and ethos. As one person put it: 'I've never been happier, nor more open to being myself, than in the time I've been here'.
Andrew O'Regan – Dean of Studies
When Andrew arrived in All Hallows, the buildings were old, tired and the walls in bad condition. However, he found in the staff and students an openness, a willingness to discourse – it's not the buildings, but the people in them.
Andrew talks about our search for meaning and value and the need to create it for yourself, to discover what it is to be human and to live a human life.
Andrew believes that if you want to educate people to make a difference, that difference is something they must find themselves. The role of education is to support people through that process.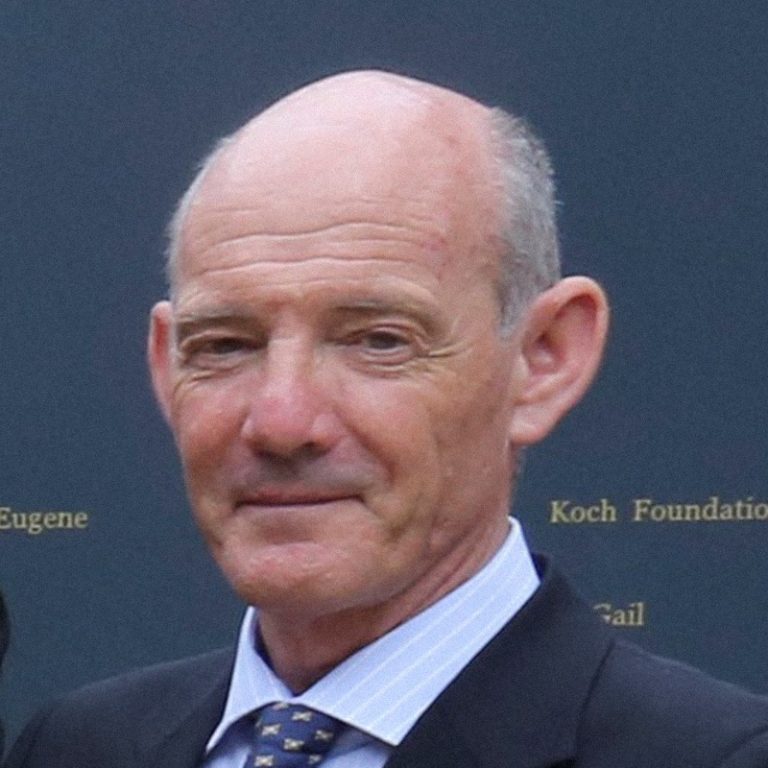 Anna Porter – Archivist
Anna gave short presentations on five All Hallows personalities from the past that she found interesting: Henry Bedford, Paul Francis Keogh, Matthew Gibney, James MacDonald and John Hand. She found that the correspondence between the college and its priest alumni, dating back to the middle of the 19th century are a great resource for researchers of Church and Social history.
Basil O'Sullivan – Pastman and 50th Jubilarian
Basil says that the families of the seminarians greatly supported them through their studies. It was the staff, rather than the students who were disciples of Vincent DePaul. He was very impressed with their spirituality.
Although life in the seminary was tough, the staff shared the experience with students. Their aim, appreciated by the students, was to send out 'good priests'. He is grateful for the training he received and it helps when dealing with the difficulties one encounters as a priest. Basil is always conscious that he is an All Hallows priest.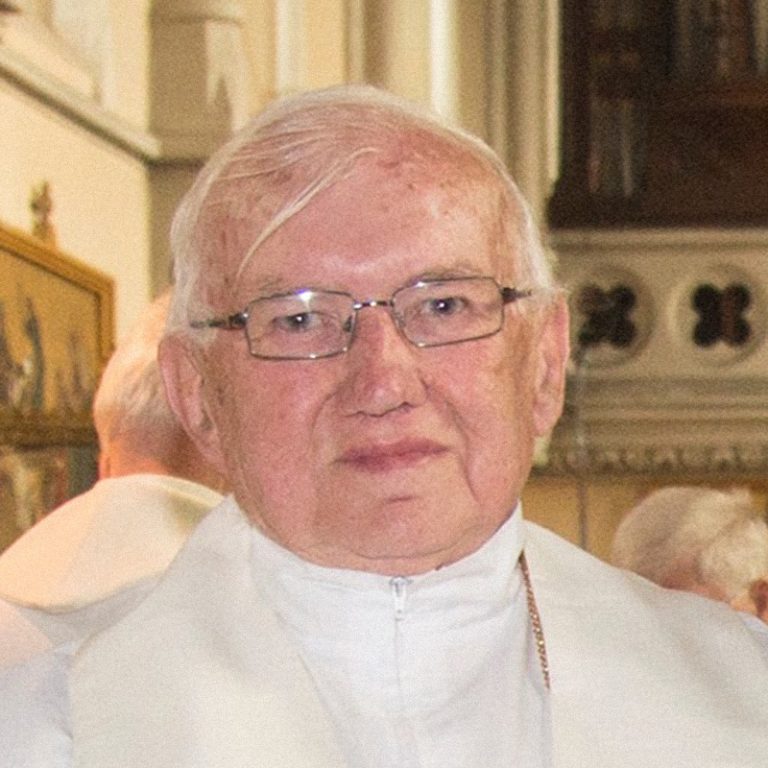 Bernard Leheny – Pastman
Although he didn't care much for school, when he came to All Hallows, Bernard worked hard, with the encouragement of the staff, notably Tom Lane, then Junior Dean. When he was ordained and went to LA, he was struck by and appreciated a great camaraderie among the AH priests that wasn't so noticeable with others.
Bernard says that although the college closure is very sad, the writing was on the wall for quite a time. It is great to have so many back for Jubilee celebrations – some who haven't seen each other for 50 or more years.
Bernard welcomes the introduction of lay people to All Hallows. He has spoken to Jim about the dearth of Catholic education for young people at third level in Ireland.
Carmel Lawlor – Graduate of ALBA BA programme
A graduate of the ALBA programme – in fact the first student to enrol – Carmel has described the experience and impact that the programme made on her as life-changing. This has a ripple effect on those around you.
ALBA is based on a programme from the School of New Learning in DePaul, Chicago. Much work is being done to find an educational home for it in the future and there is a lot of support for this. Creative thinking is necessary. Many ALBA students have progressed to MA level and some to study for a PhD.
Carmel hopes the All Hallows Trust will continue to support ALBA.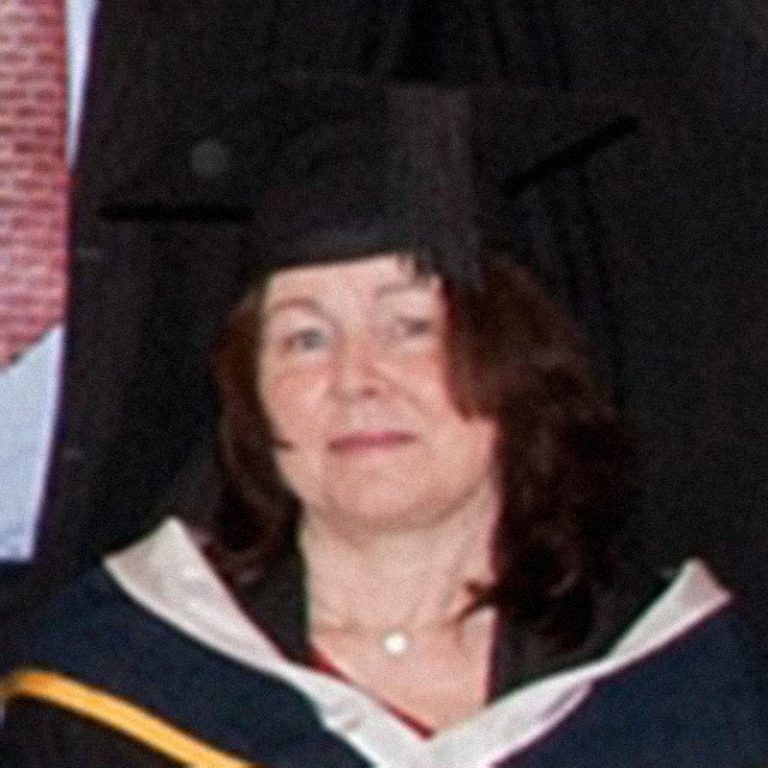 Christy Sheridan – All Hallows Association
When he came to All Hallows as a seminarian, Christy felt there was a great sense of welcome for everyone and that students were encouraged to look out for one another. The Vincentians led by example and their attitudes filtered down.
He left around Vatican II before ordination, but he kept the values he learned as a student – respect for the person and a sense of the value of people – and applied it in his career with the Garda. He also applied it in his personal life.
Christy is very grateful for his time in All Hallows, he felt it taught and helped him a lot. Others also noticed it. Opening out to lay people was a good idea. It's a terrible shame it has to close.
Des Cahill – Maintenance Manager
Des talks about his time working in All Hallows as Maintenance Manager. He hadn't really planned to stay this long (27 years!). However, it was more than a contract job. The people were very helpful and friendly and gradually Des became part of the running of the place.
Des talks about various tasks and projects, evoking the sense of a busy campus and responsible job. Although the sale to DCU is probably for the best, he is sad to leave the place and the people he has worked with for so long.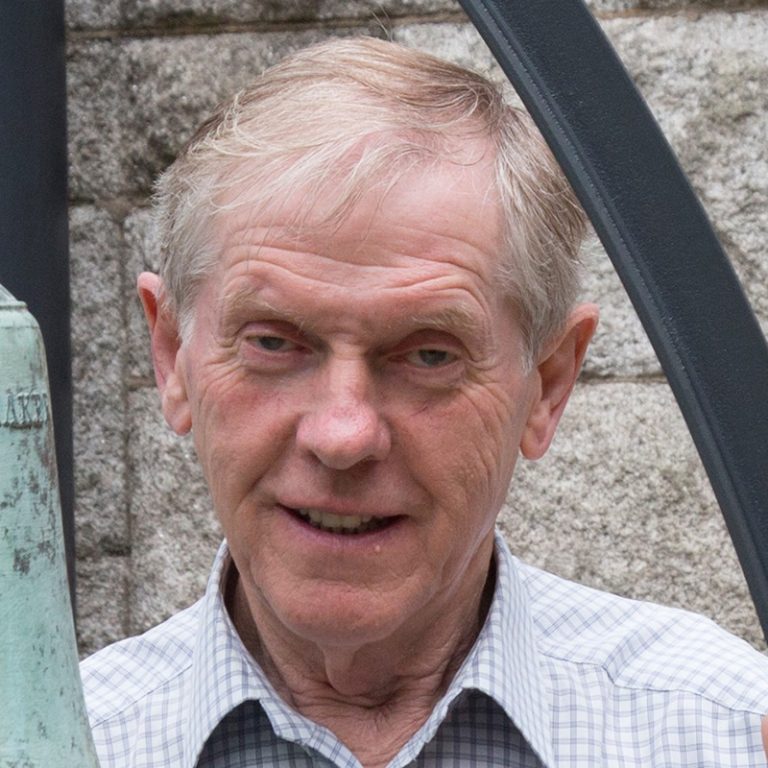 Emma Schmid-Looney – Graduate, full-time BA Programme
Emma didn't really know what to expect when she drove up the avenue, but after about one week, she fell in love with All Hallows. She found it unique, for a Dublin college, that it was easy to get to know everyone and remarked on the friendliness. She built up great relationships during her time here.
Emma was actively involved in a number of extra-curricular activities. She was a Student Ambassador, representing the college at a number of events during the academic year. She also ran the 'Open Mic' nights, which were a great social success, as well as raising funds for various charities. Sharing, community and connections are the essence of All Hallows.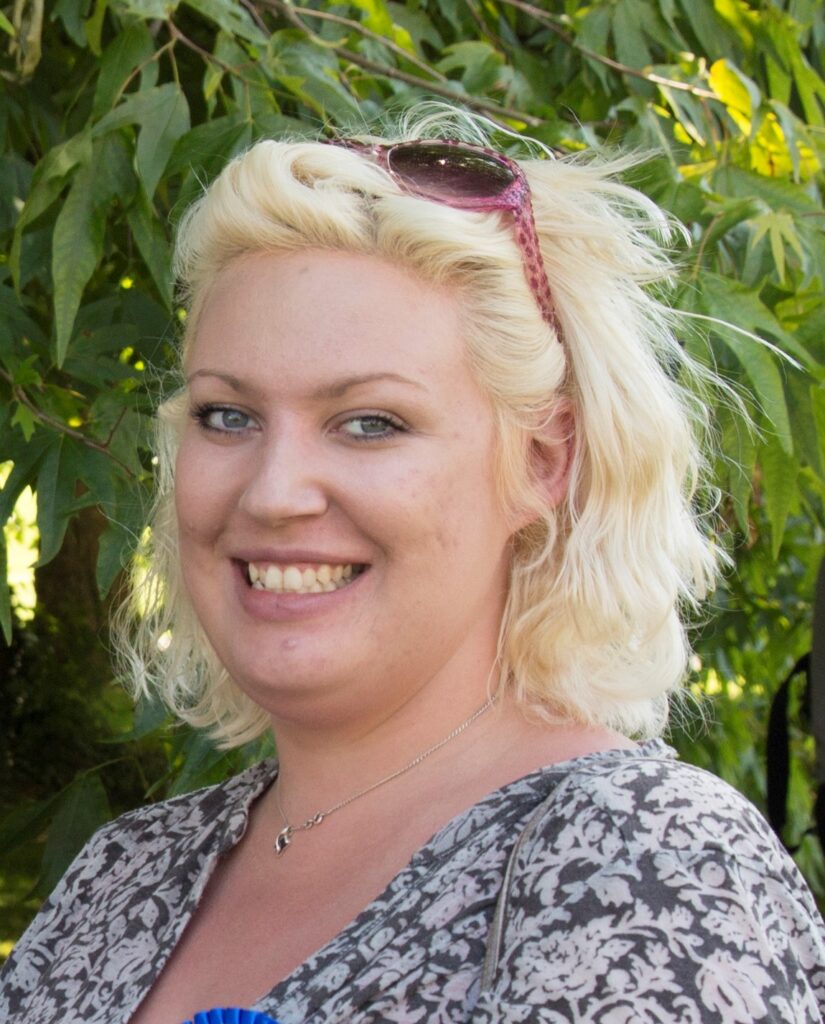 Gillian O'Sullivan – Head of Human Resources
During her twenties, Gillian had travelled a lot and held a number of jobs. During her job interview in All Hallows, she felt very comfortable: it was a good fit. Never solely motivated by money, she always felt that whatever work she did here it made a difference, which is important to her.
All Hallows demonstrated a more pastoral and loving side of the Catholic Church where the person is always valued. Gillian has got a lot from All Hallows, she has been 're-educated' here. And many All Hallows students leave changed, which represents a good thing for education.
Gillian says she'd like to align herself to something, a set of values, so that everything she does is informed by that. As a result, she has never passed through the gates feeling she doesn't want to come in.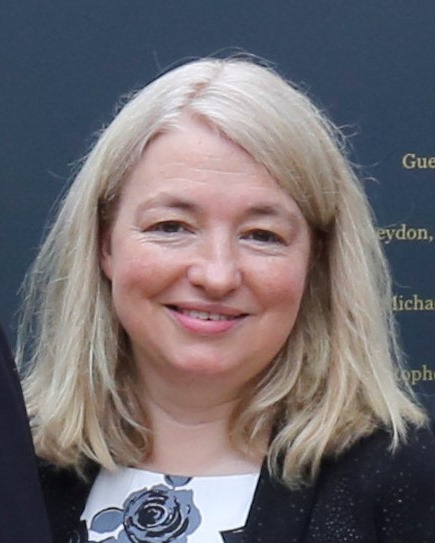 Greg Harkin – Archivist
Greg was a seminarian in All Hallows for 3 ½ years and then left. Close to retirement, he was asked to help out with the college archives. He did this for about 14 years, coming in maybe once a week and answering the many queries about pastmen that arrived on his desk.
Greg talks about permanence, transience and change. He tells a couple of stories that reveal how things we may think of as being solid and lasting can modify, disappear or transform. He talks about the various presidents, noting some of their challenges and achievements. Greg mentions the rich historical legacy of the correspondence, the college annuals, and Kevin Condon's book and expresses hope that the All Hallows Trust and DCU recognise their value and importance.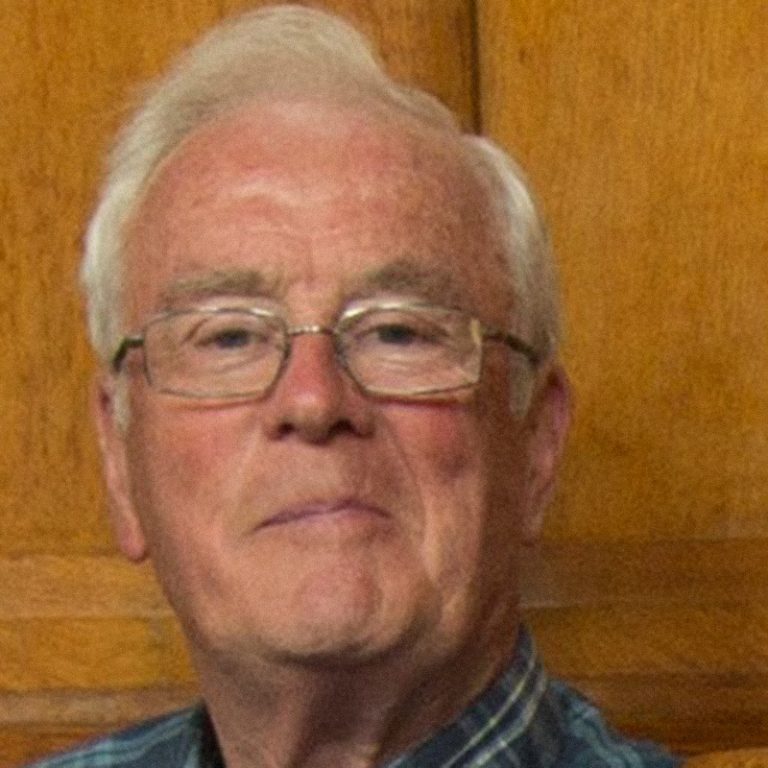 Jay Shanahan – Former Vincentian Priest
Jay speaks about how, during his time in All Hallows, he was able to develop his musical interests and talent. He produced a video about the college and staged four musicals in the Chapel.
Jay describes his journey from priest to married lay man. He defines the essence of the All Hallows values as selflessness and reverence for the person and says that, although the closure is sad, he is glad to have been a part of the place.
Jim Lillis – Member of the Board of Governors
Jim accepted the position of Finance Director on the BOG of All Hallows, just as a financial 'tsunami' was coming towards the college. Running a deficit and budgeting for loss coincided with changes in the external educational environment, where secular and profit-making activities were driving values.
Jim talks about some of the changes instigated by the management team, which he describes as superb, but coming too late. He says some agencies were thinking in silos and that the Catholic Church didn't recognise that value of what was here in All Hallows. He expresses disappointment that the Church leadership doesn't have the energy to engage in social enterprise and notes it is a lost opportunity to engage with young people.
Jim has huge regard for the programmes and people he came across in All Hallows. One doesn't see the kind of values being lost here spoken about in the same way in other institutions.
John Joe Spring – Staff member and pastman
John Joe came to All Hallows because he wanted to minister to the diaspora. However, he spent only 15 years in his diocese of Salford. Kevin Rafferty asked him back to All Hallows in the early days of its evolution into an Institute for Mission and Ministry. John Joe has now been here over 27 years and has experienced All Hallows under five of the total of 13 presidents of the College. He very much enjoyed working on the Lay Ministry programme.
John Joe describes the leadership style and tasks of these presidents, each facing challenges unique to the social and economic circumstances of the time. He is reconciled to the sale of the College, especially in the light of the DCU investments on the campus and muses 'is it ruins…or foundations?' He hopes to continue to work and support various transition projects and work in pastoral ministry.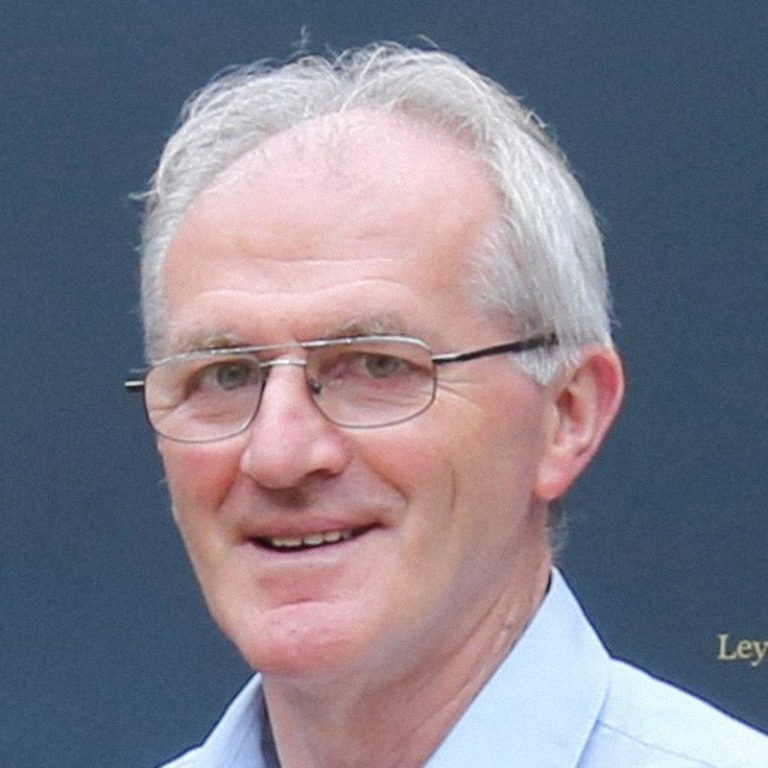 John Keaveney – Finance Director
John enjoyed his job interview for All Hallows and felt that this was a place where he could come and make a difference. He saw his role as that of financial director, rather than controller, working towards transparency in cash flow and identifying where change and improvements could be made.
John talks about the various strategies to achieve increased consistent income – the widening of course range, accreditation, cutbacks and fundraising. Despite the hard work and bravery of management team, dividends didn't pay off and the decision was made to close.
Personally, John feels proud to be part of this historical institution and believes he has been taught to think more holistically. One learning has to be to look at things from the customer's perspective. All Hallows was special and unique, but it didn't fit the educational mould. In All Hallows, he says, he could both give and receive respect. He believes he has done his best work here.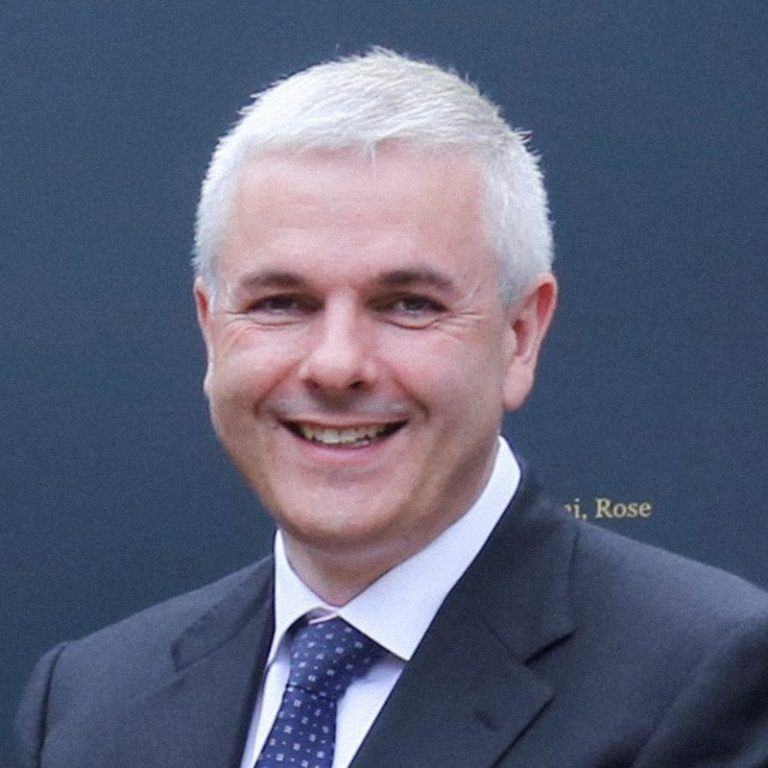 Mary McPhillips – Executive Vice-President
A search in her life brought Mary to All Hallows, where she first studied then joined the staff. She describes how the Vincentian values are the 'glue' that hold the college together. For example, recruitment decisions were predicated on the 'right fit', a buy-in to the mission and values. Specific skills could be taught later.
Mary believes that working on the wind down is the right place for her. She mentions significant times – the refurbishment of Purcell House, the arrival of the first big cohort of ALBA students – and talks about people who came here broken and who needed space to renew their belief in themselves and their Church. All Hallows was the space for them.
Mary describes her leadership style as being that of Servant-Leader, leading by example and hopes that graduates will find a structure to link with each other in the future in the way that the pastmen do.