Future of All Hallows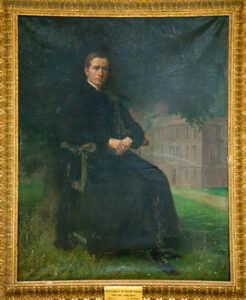 With the closure of the college in November 2016, the Board of trustees faced a new and exciting challenge: to preserve the legacy of All Hallows and to find new expression of its primary object of Catholic Evangelisation. Therefore the vision of the founder, Fr John Hand "Go Teach All Nations" would continue.
The Mission of the All Hallows Trust is as follows –
"To promote encounter with Jesus Christ, the mission of the Roman Catholic Church and adherence to gospel values through programmes of education, research and engagement in continuity with the traditions of All Hallows College and the Vincentian Charism. In formulating its programmes and priorities, the Trust will seek to maximise the impact of its disbursements through the formulation of clear and targeted criteria."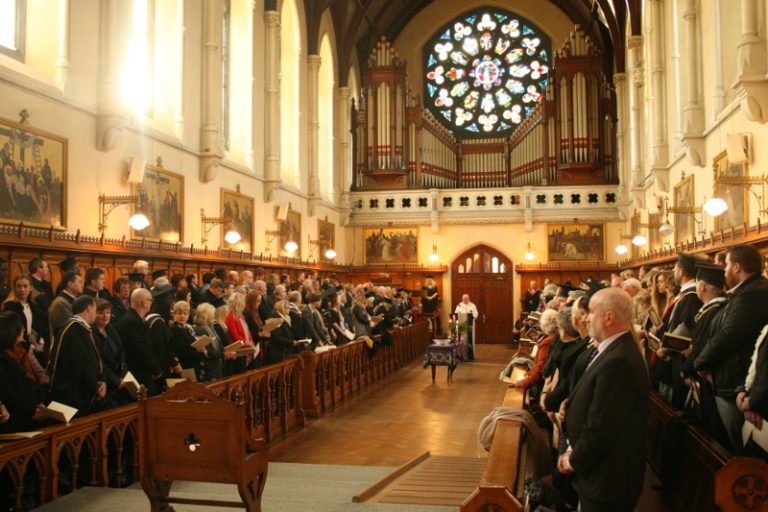 The Trust have continued to support on campus events such as Jubilee and have remained connected to key interest groups that were once the lifeblood of All Hallows. Since the closure of the college, the Trust have sponsored various initiatives such as the final ALBA Graduation Coffee Morning and the Alumni Network Advent Mass. We continue to nurture relationships with the All Hallows Association (AHA) and maintain a strong connection to DCU.
The Trust have also supported All Hallows College academics in the publication of legacy related books such as Remembering All Hallows by Fr. Jim McCormack (2017) and Transformative Education in Contemporary Ireland, Edited by Thomas G. Grenham (2018). As of February 2020, we are also delighted to announce that the Trust have begun awarding funding to worthy educational projects that fit with the desires and ideas of Fr. John Hand.
The Trust has a permanent office in Drumcondra House of the All Hallows Campus of DCU. Click here to contact the Trust office.